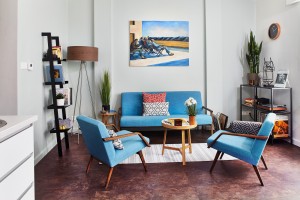 3rdHome is one of our first properties we owned and loved, and has never been really and thoroughly renovated. After the long-term tenant had moved out, there was no other way but to renovate it from the ground up to our standards, and to extend its comfort by a parking place in a nearby car park.
This flat was meant to be used by friends and guests, and intends to present a side of Budapest which even frequent visitors cannot have seen.

We are no professionals, nor do renting out for living, rather for fun and for getting in touch with new people similar to (or even more dissimilar from) us . We like to think that we are open and welcoming hosts who have their guests in their prime focus.
Please come to us, be our guest in our third home!