The apartment is on the first floor, and has been designed to host 2 persons for a short or middle-term stay. The spaciously designed living room contains a small but fully equipped kitchen, and there is a separate bedroom with a queen-size bed and a large wardrobe capable to store clothes and personal belongings for several weeks or even months.
Based on our hosting experiences we believe, a flat selects its guest just as much as a guest selects its accommodation. Our type of guests do not only rent a place to be, but seek something more, a feeling, a mood, something memorable that makes their stay special. With this flat we want to convey a certain atmosphere, a mix of modern and 60's-70's style, special vinyl flooring and carefully selected details. We have installed a little gem, a Bang and Olufsen turntable dating from around 1972, the second such model of this company, and prepared a selection of music referring to (and also made in) this period. The spaces are decorated by a reproduction of a realist painter from the 60's of America, and many contemporary London street art pieces. Many of the decorative pieces are Hungarian handicrafts with surprising similarity to Scandinavian design objects. Sitting furniture dates back to the same time and has been restored (sandpapered and painted) with our very hands. Although these pieces have nothing to do with Danemark, we hope the overall picture reflects the same concept, which we are particularly fond of, and we hope our guests are, too.
Beyond what is visible also special care has been taken about the hidden technical details. Hardly any parts remained the same during the renovation. From the floor, through windows, piping, wiring, chimney, everything has been replaced.
All necessary kitchen accessories are provided. Coffee pods for the Nespresso machine are available free of charge. High speed wireless network connection and digital television channels, many in English, are available. Should you arrive by car, we can provide you with a safe parking place for your entire stay in just 3-minutes walking distance.
Bed linen and towels
Shower gel and shampoo
Heating
Air conditioning
Kitchen
Internet / WIFI
Lift
Coffee machine
Washer
Two umbrellas
Cable TV
Turntable (record player) / Bluetooth speaker
Free parking
Steam iron
Fire extinguisher
Hair dryer
Flip-flops
Suitable for events
Pets allowed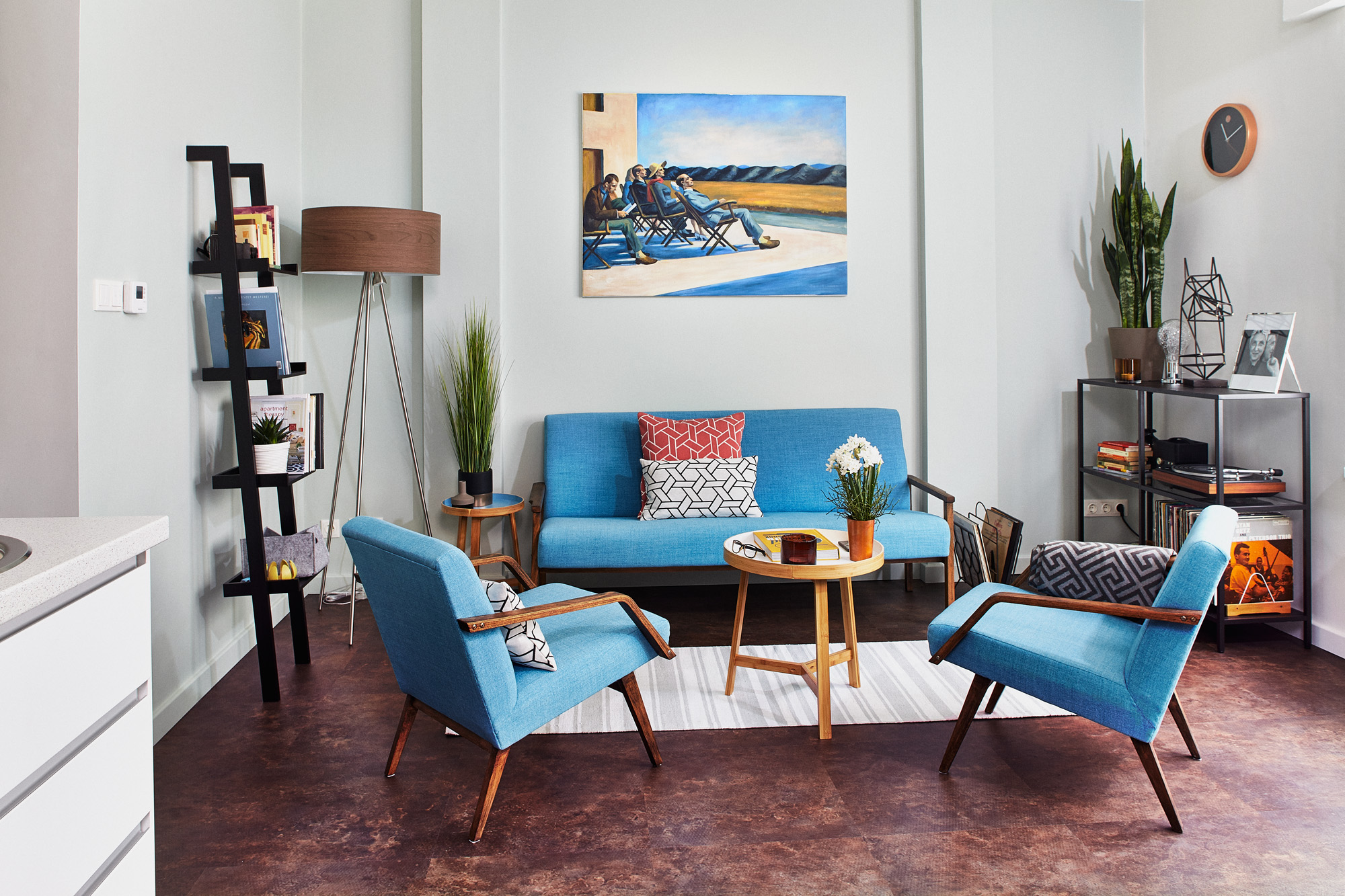 People in the Sun - 1963 -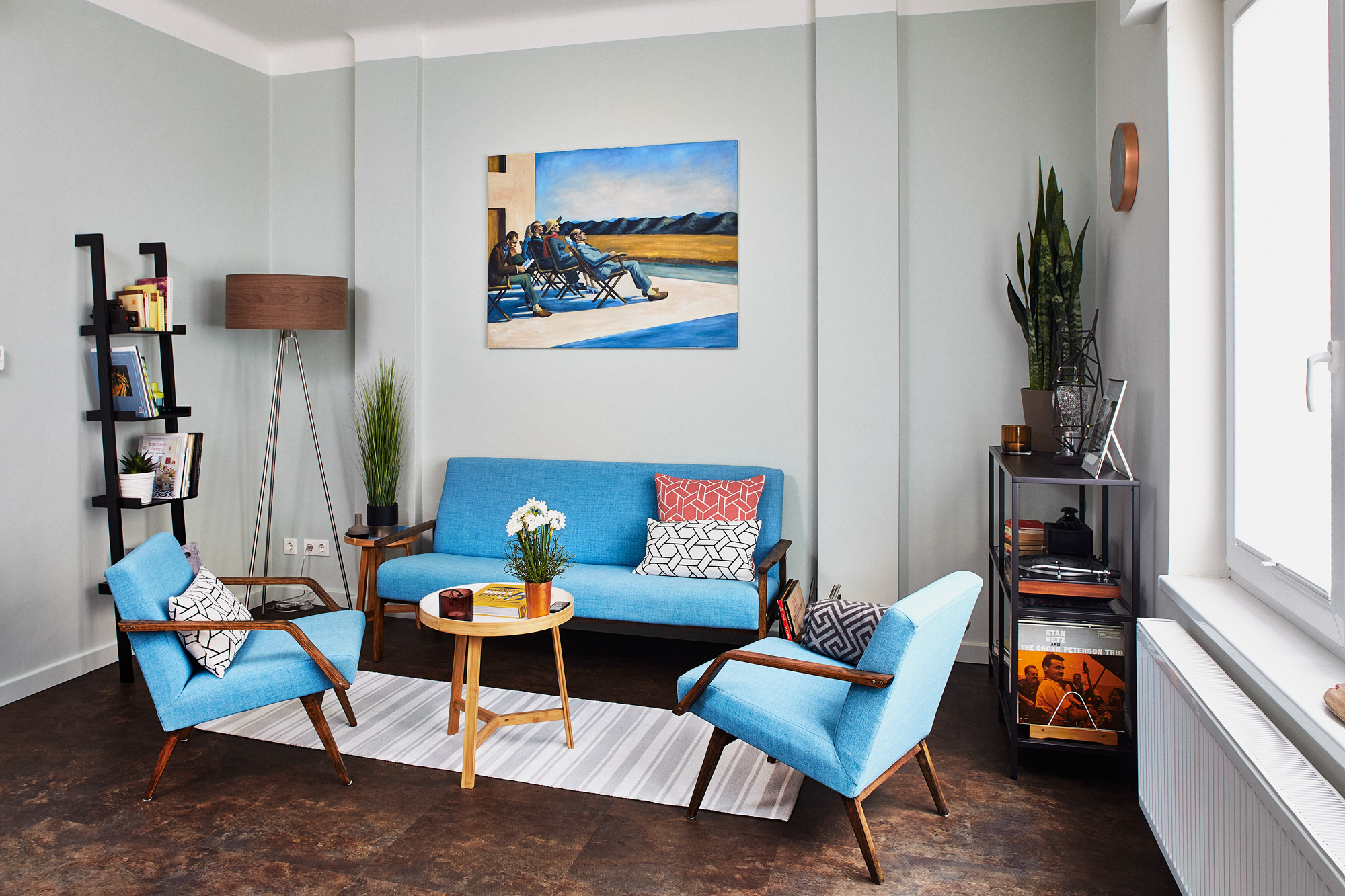 Sitting room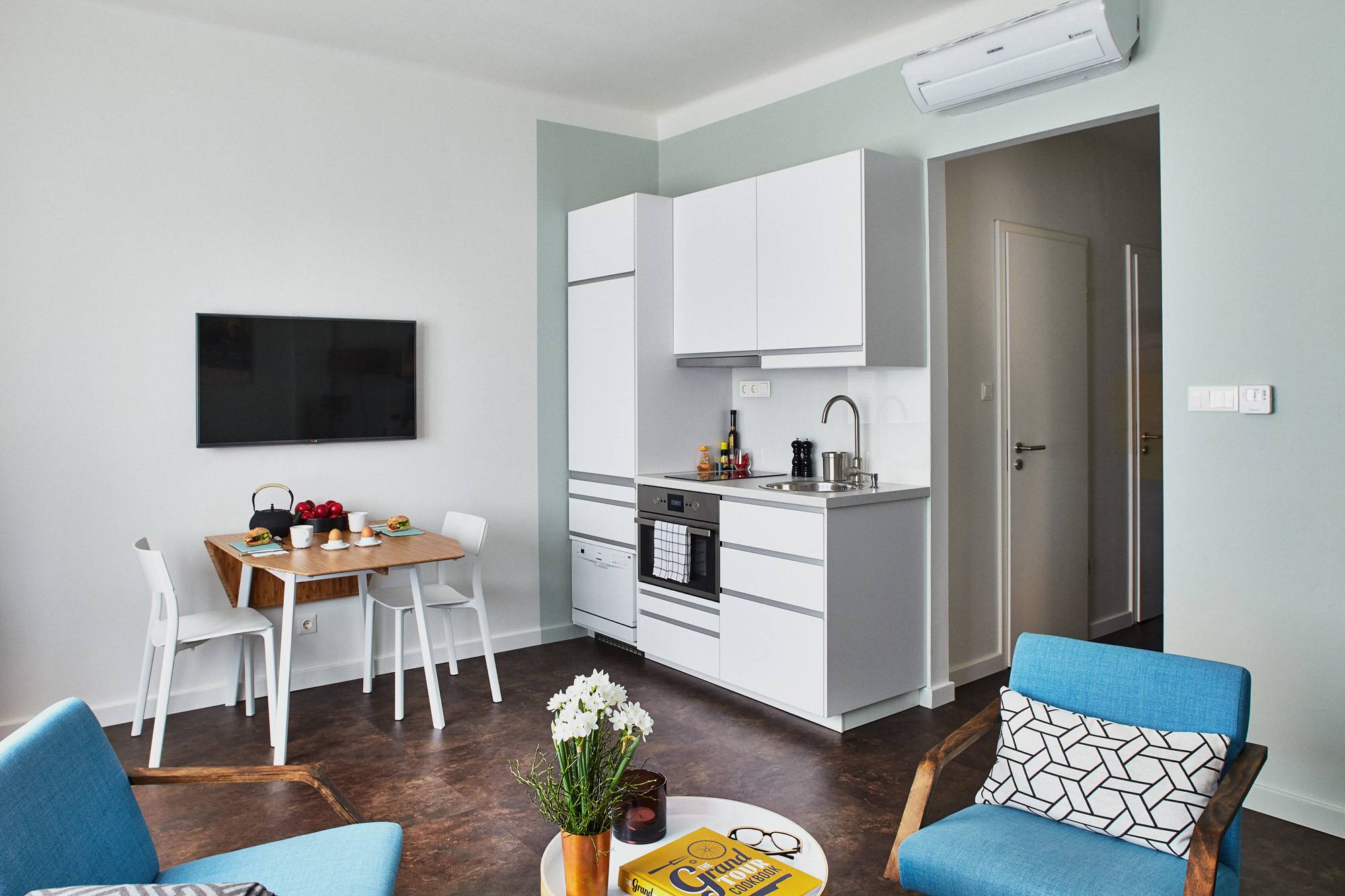 The kitchenette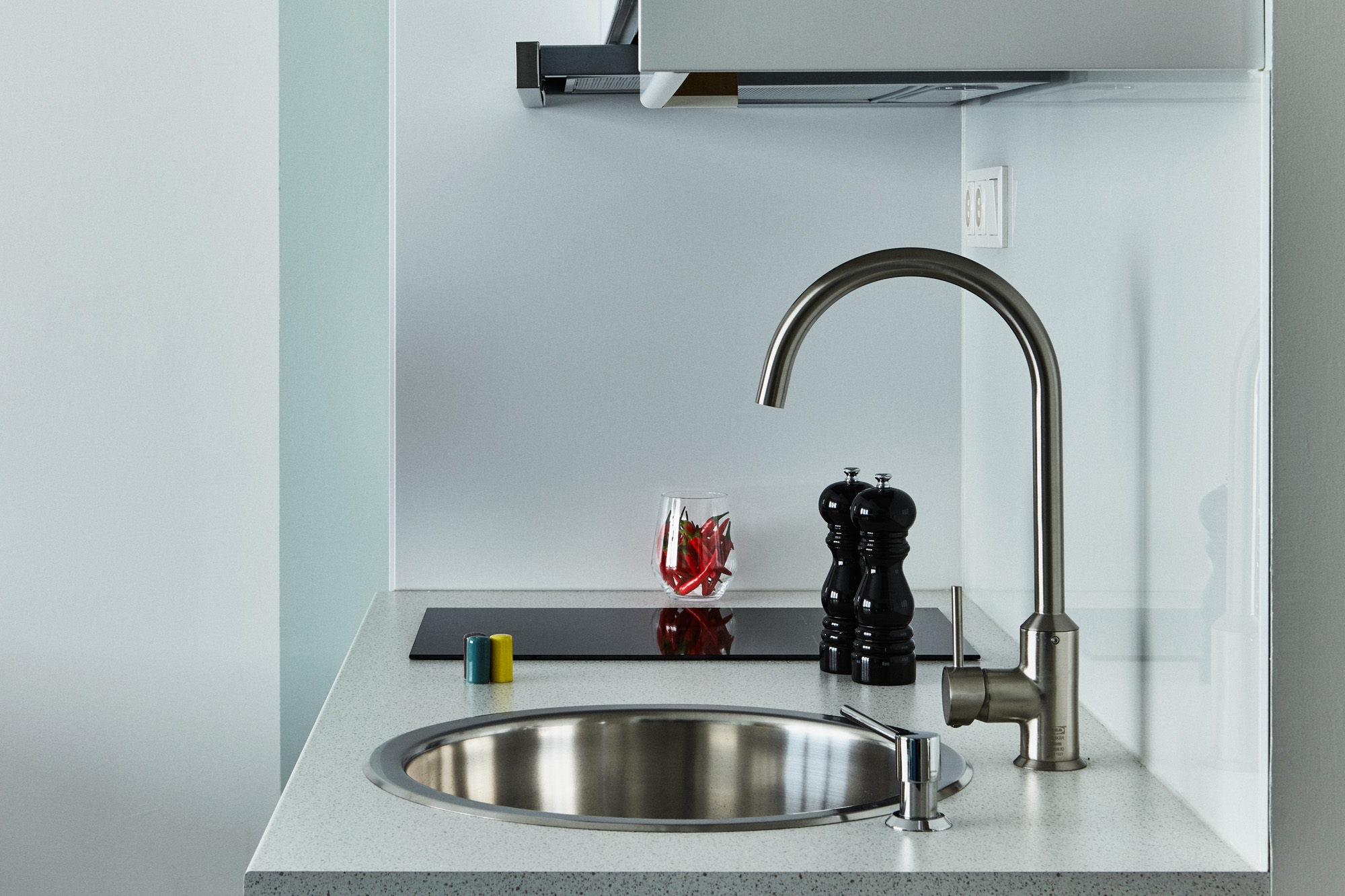 Balanced proportions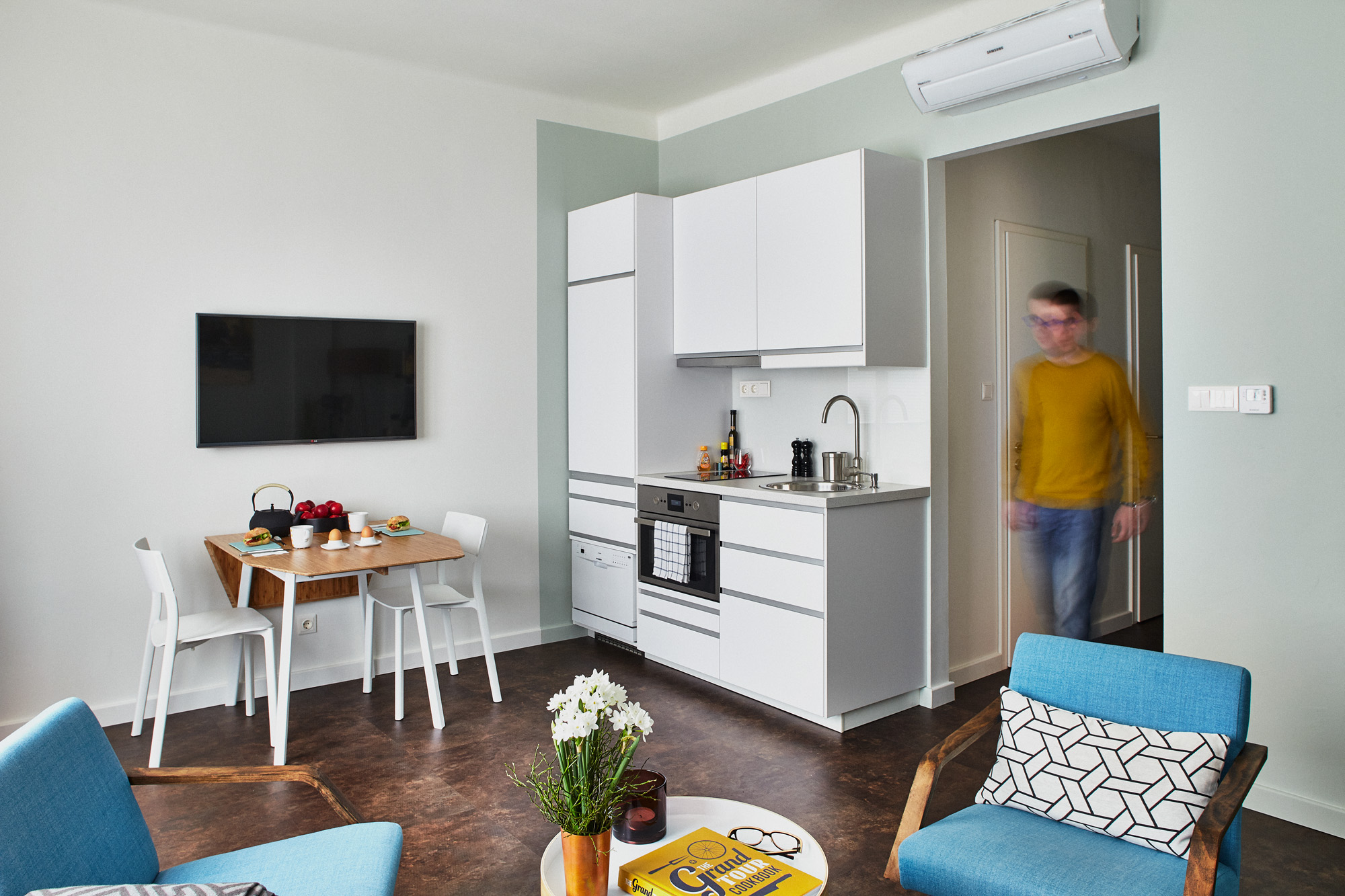 The owner as a ghost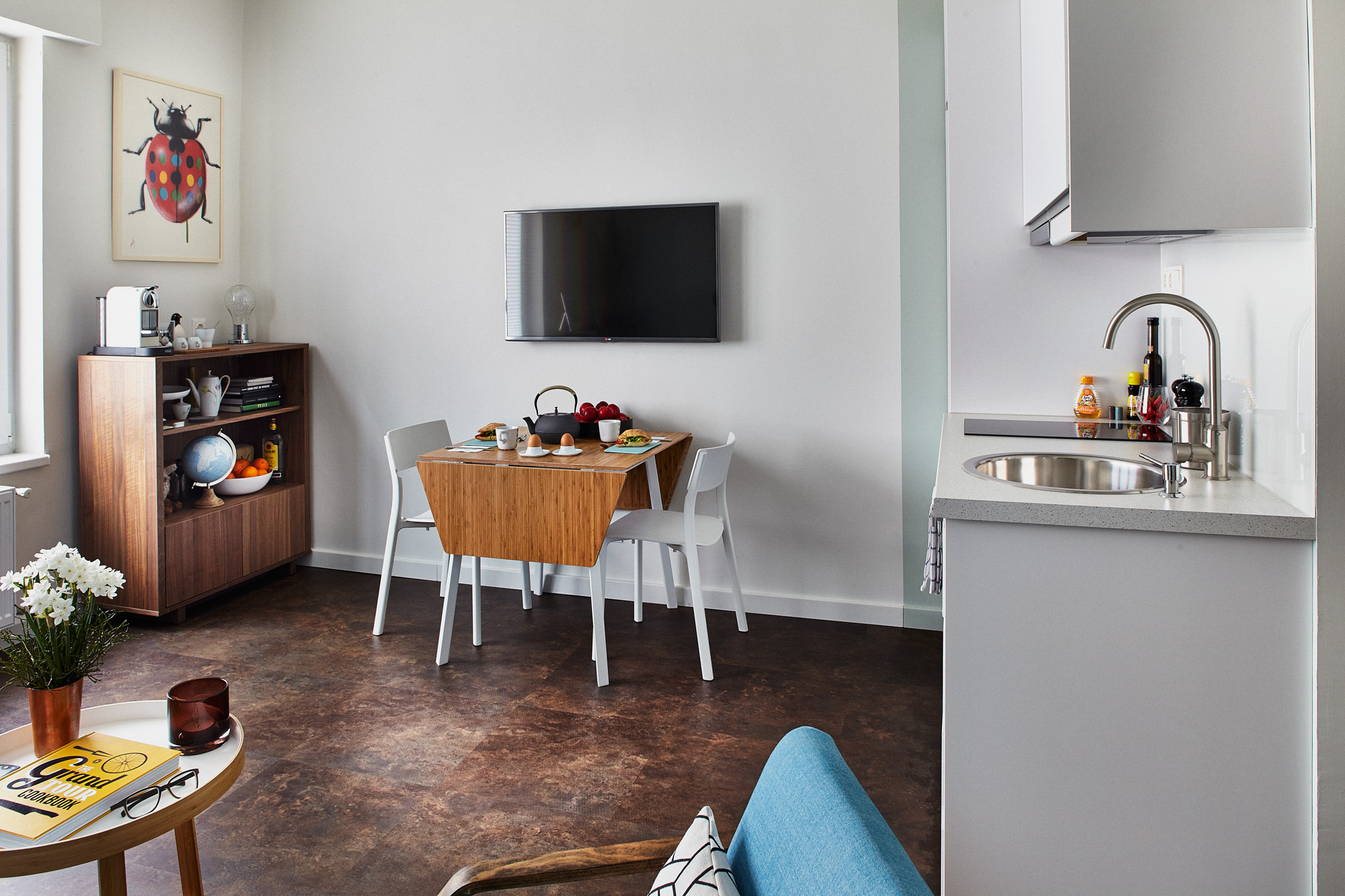 London Street Art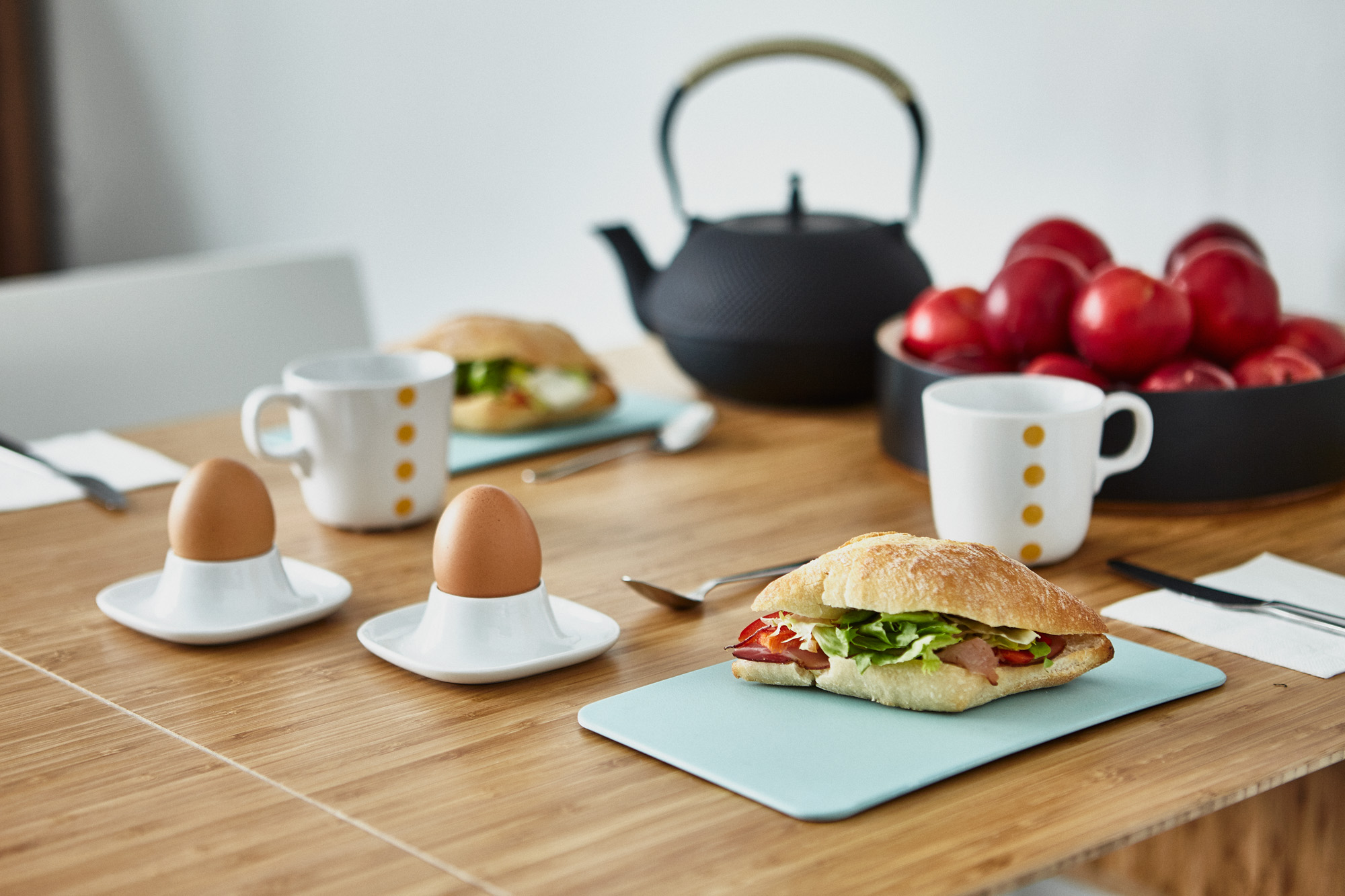 Breakfast from around the corner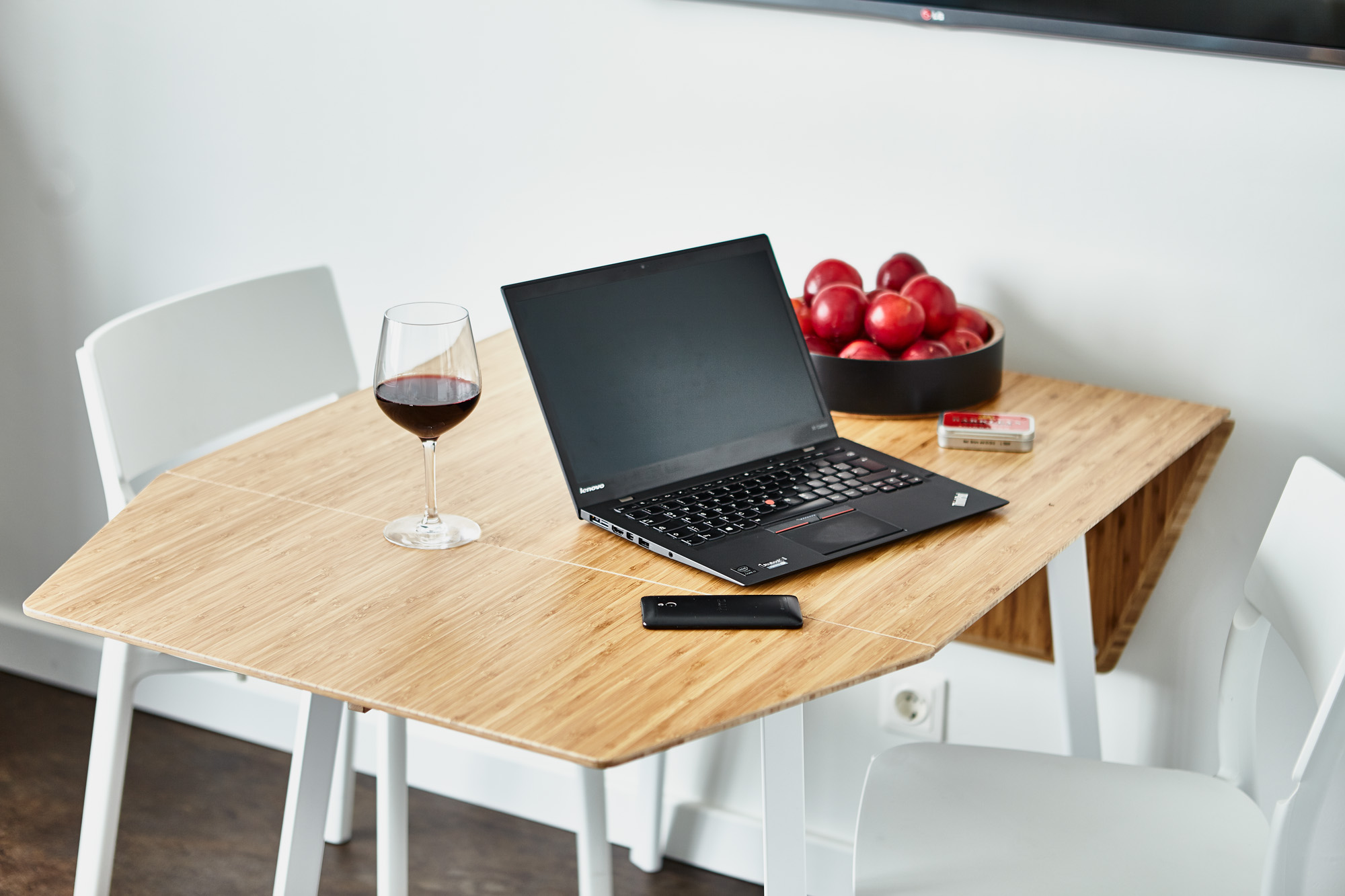 Workspace as well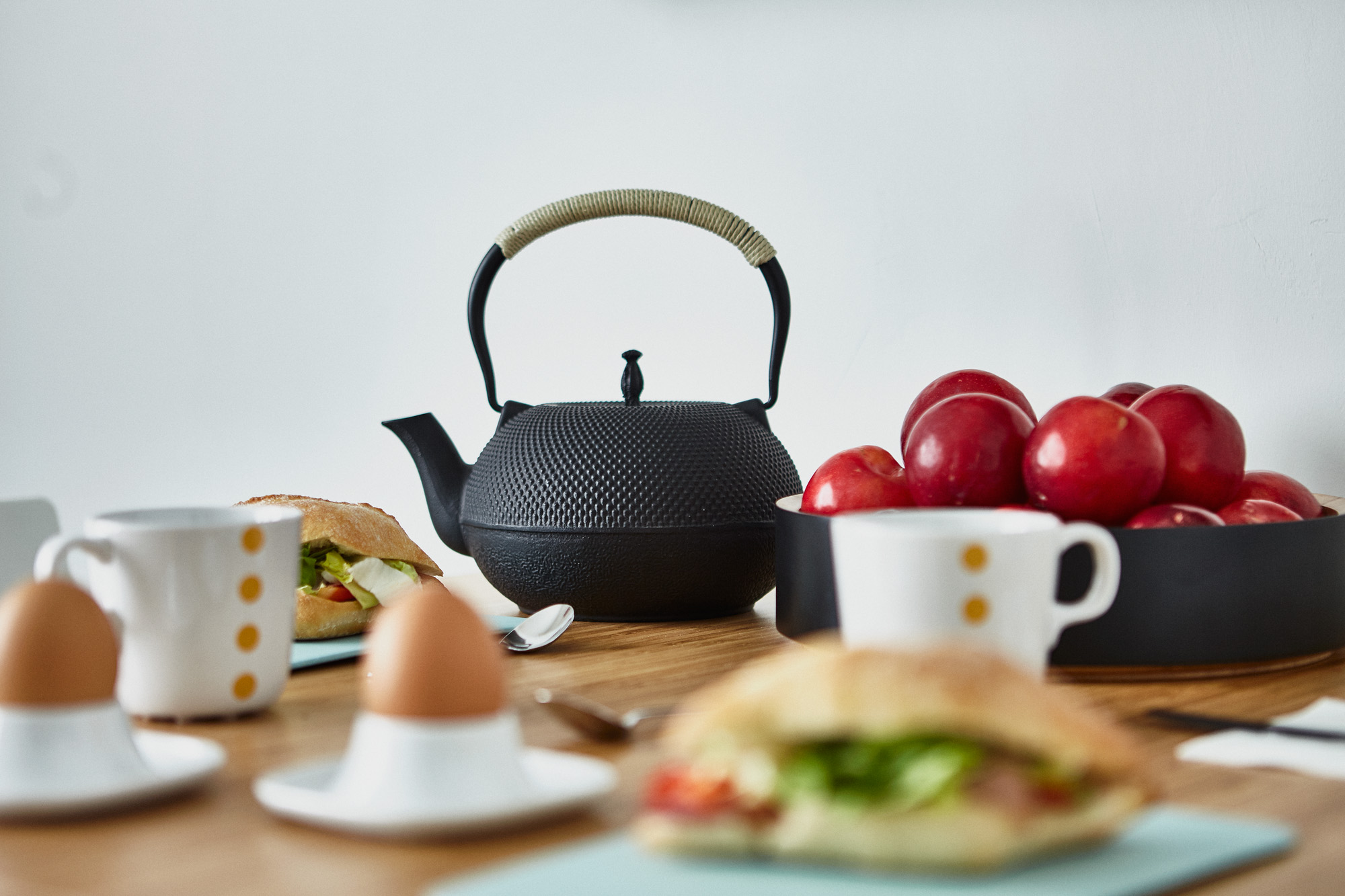 Teapot with plums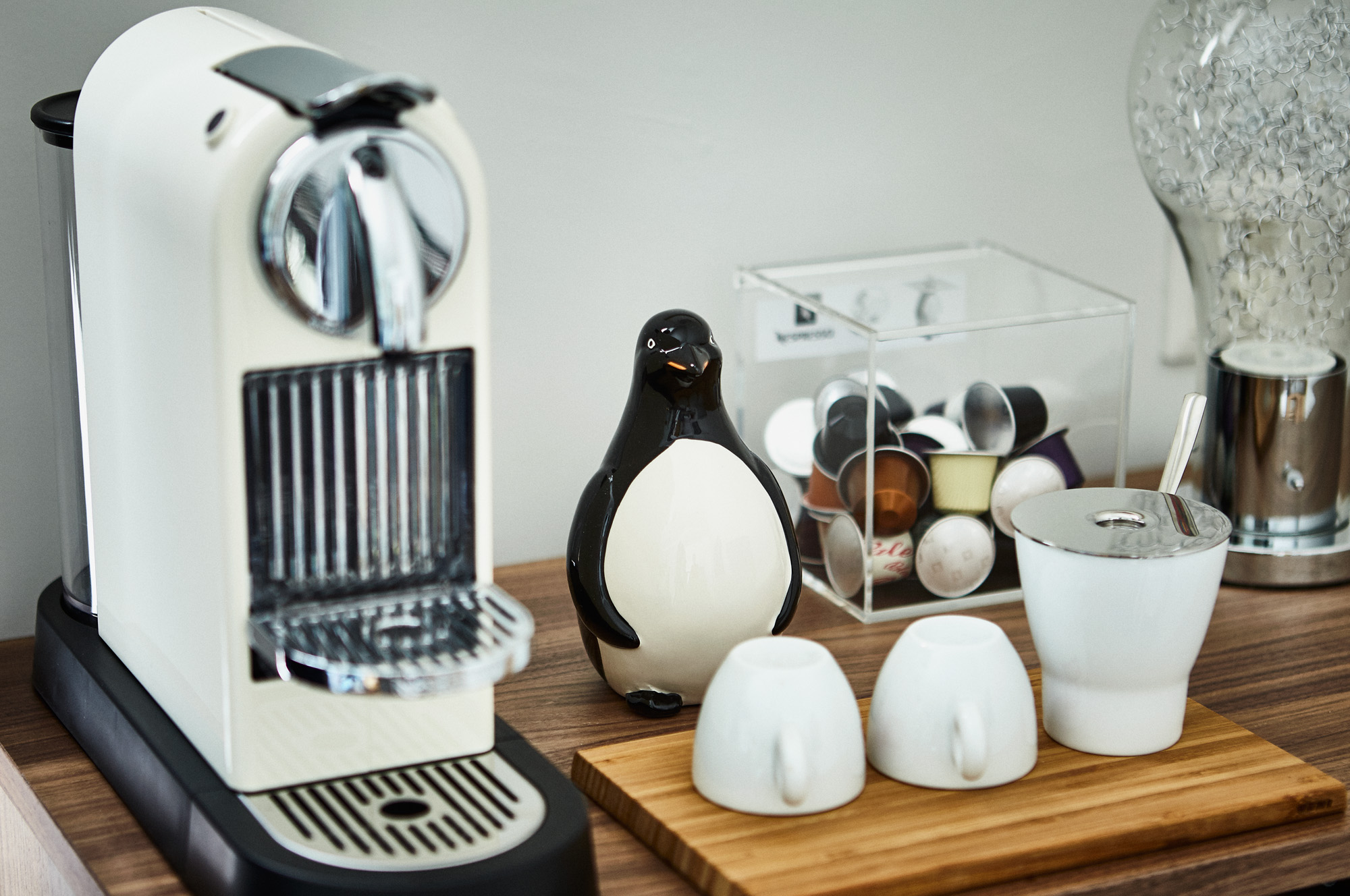 Coffee with an honesty box (penguin bank)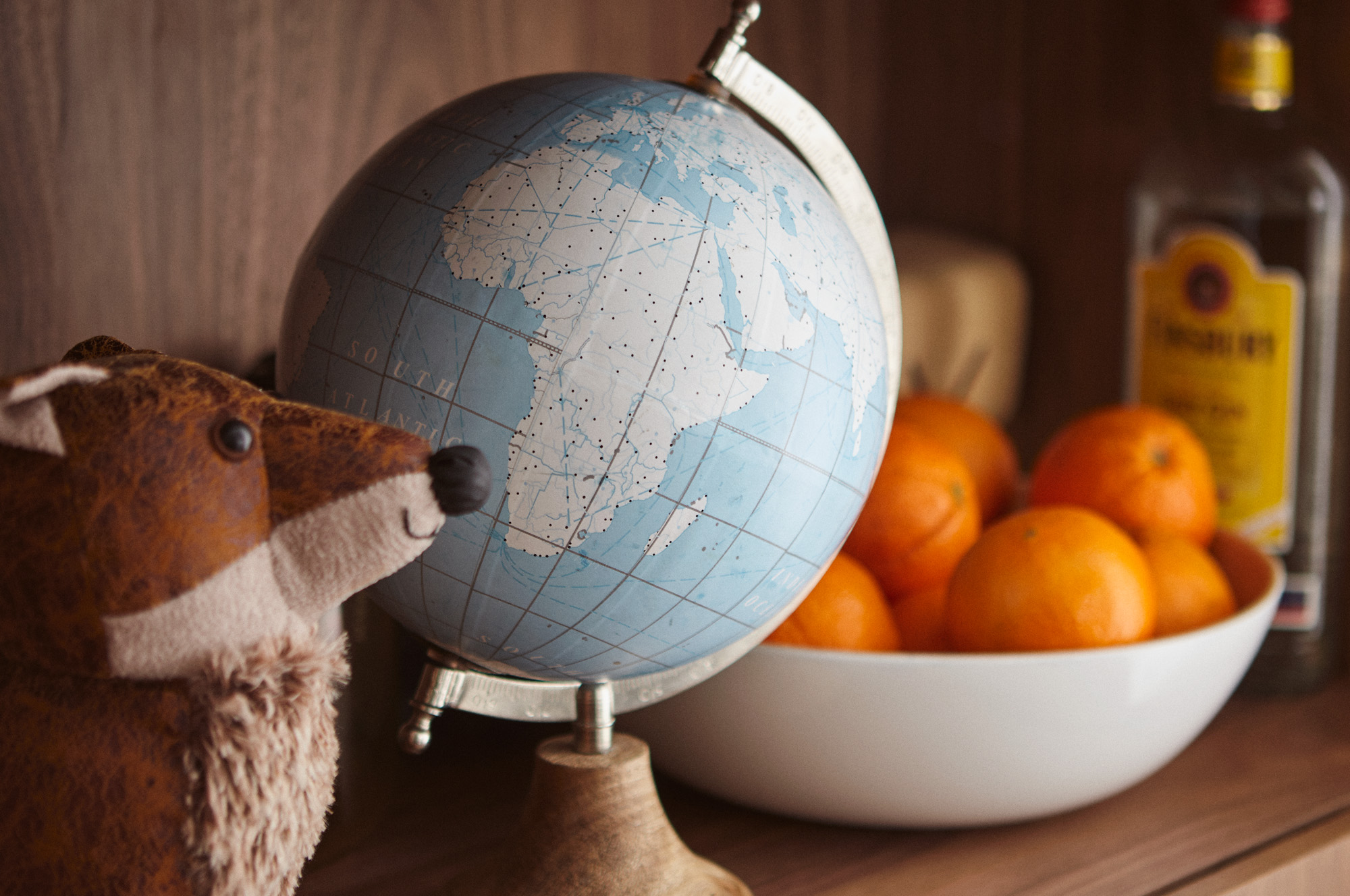 The travellers' globe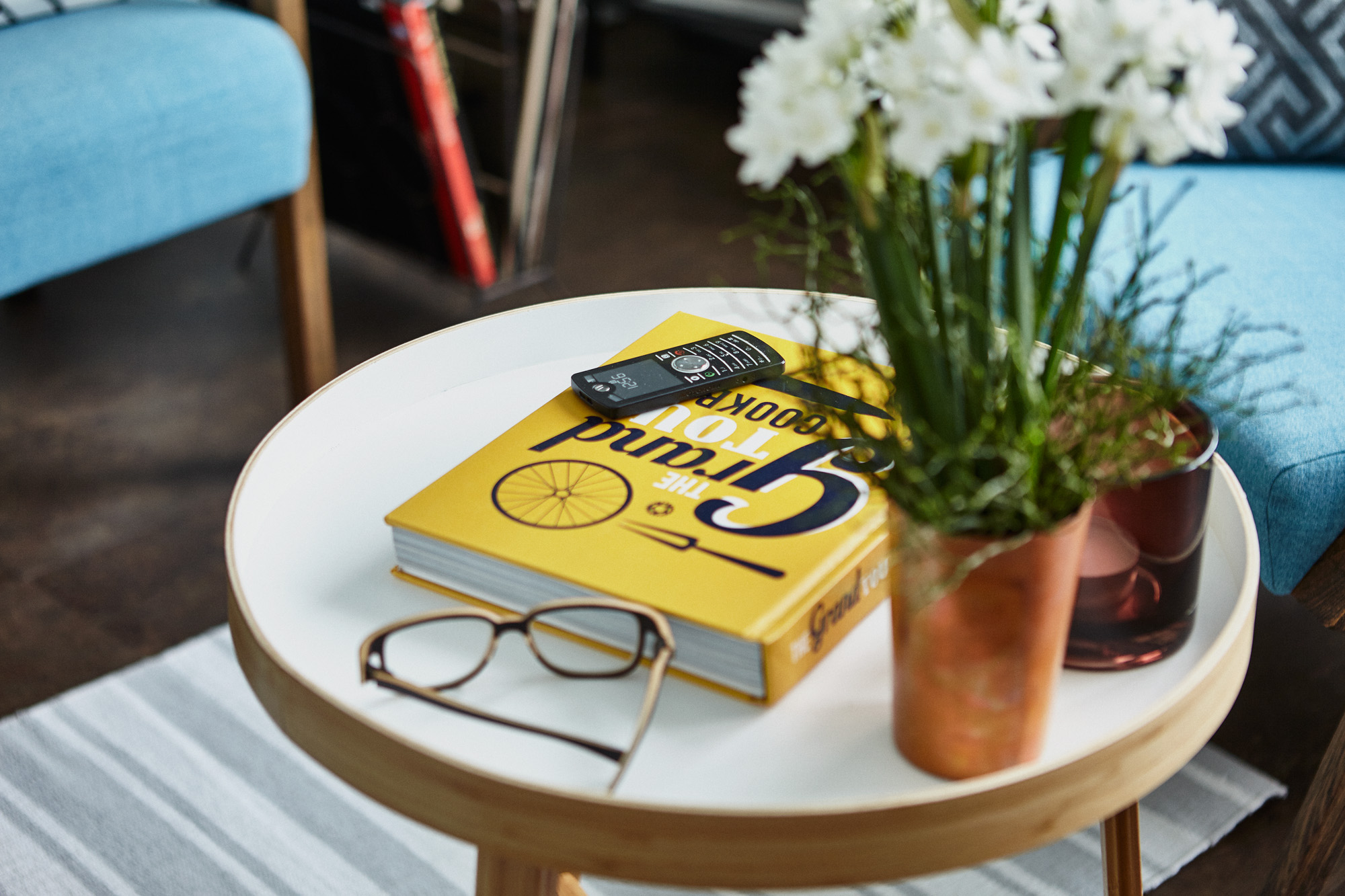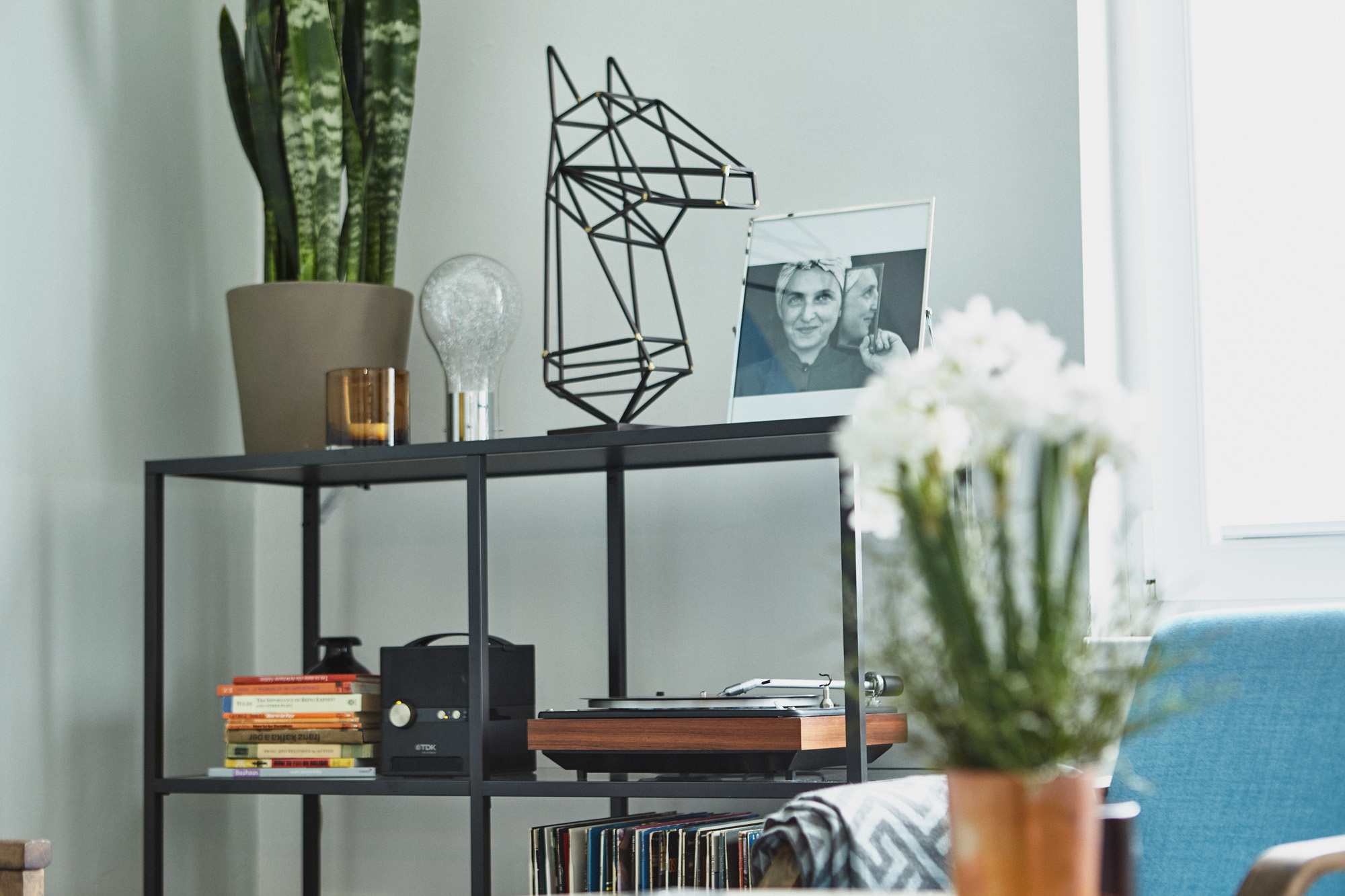 Entertainment corner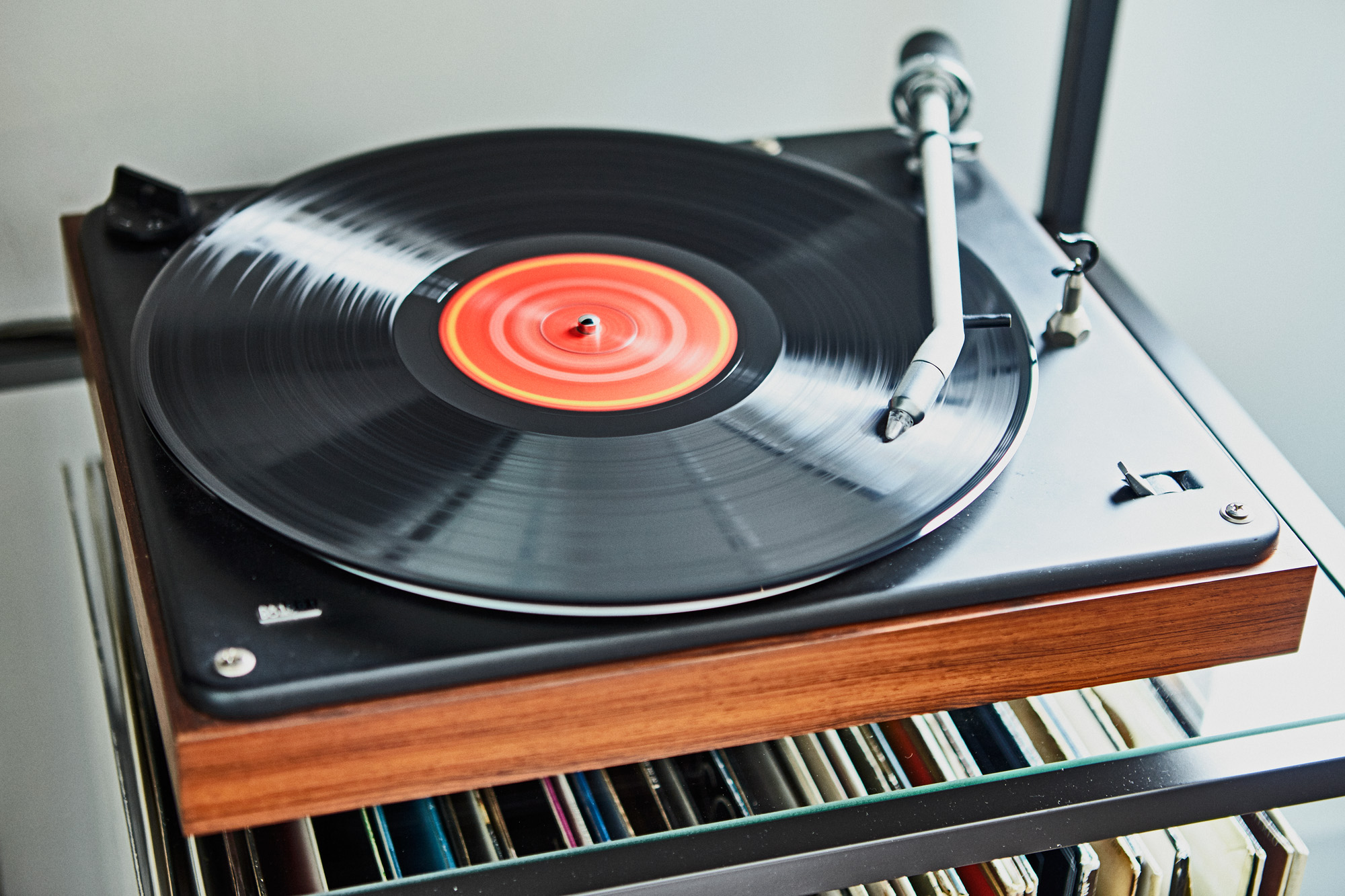 Our vintage turntable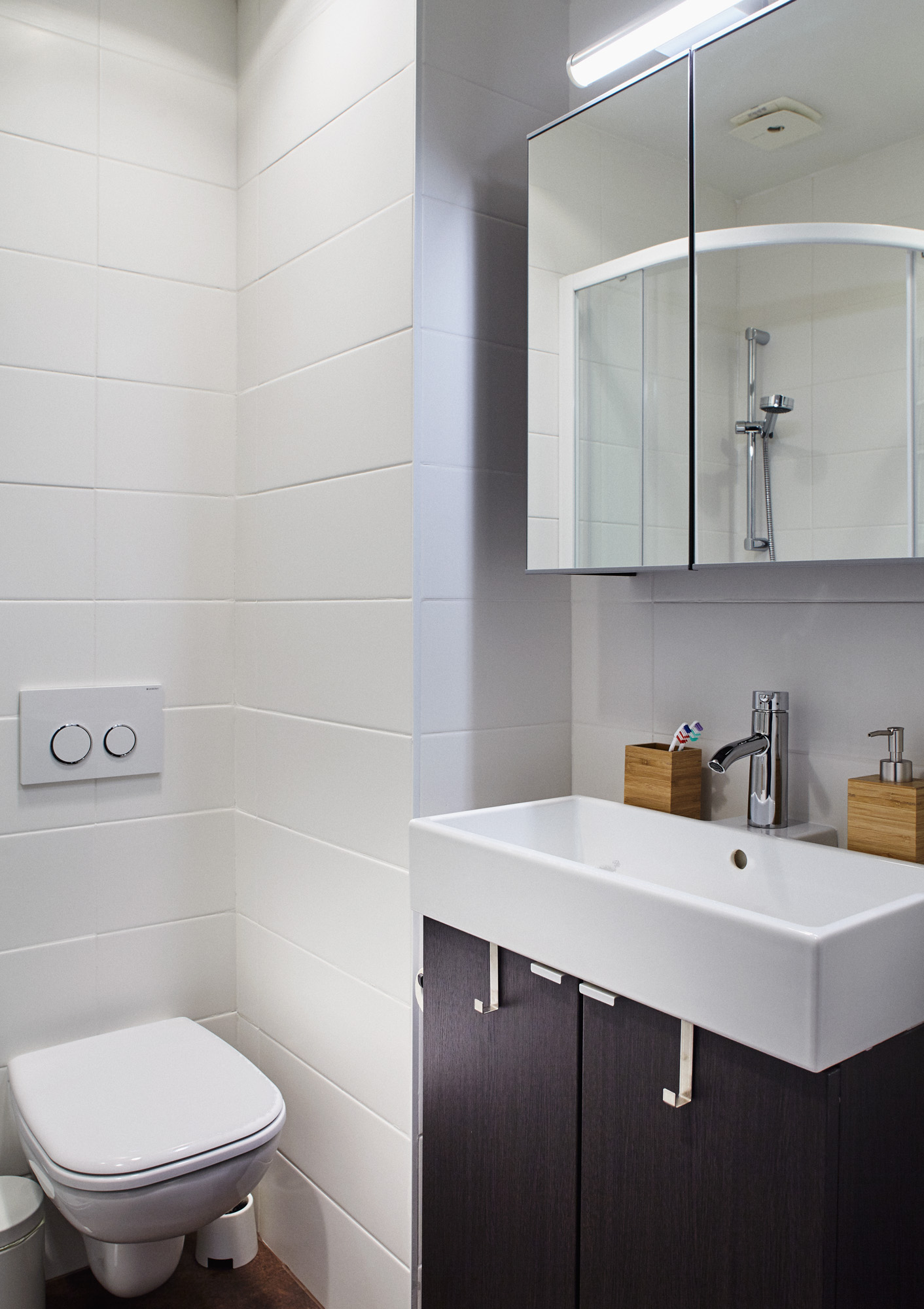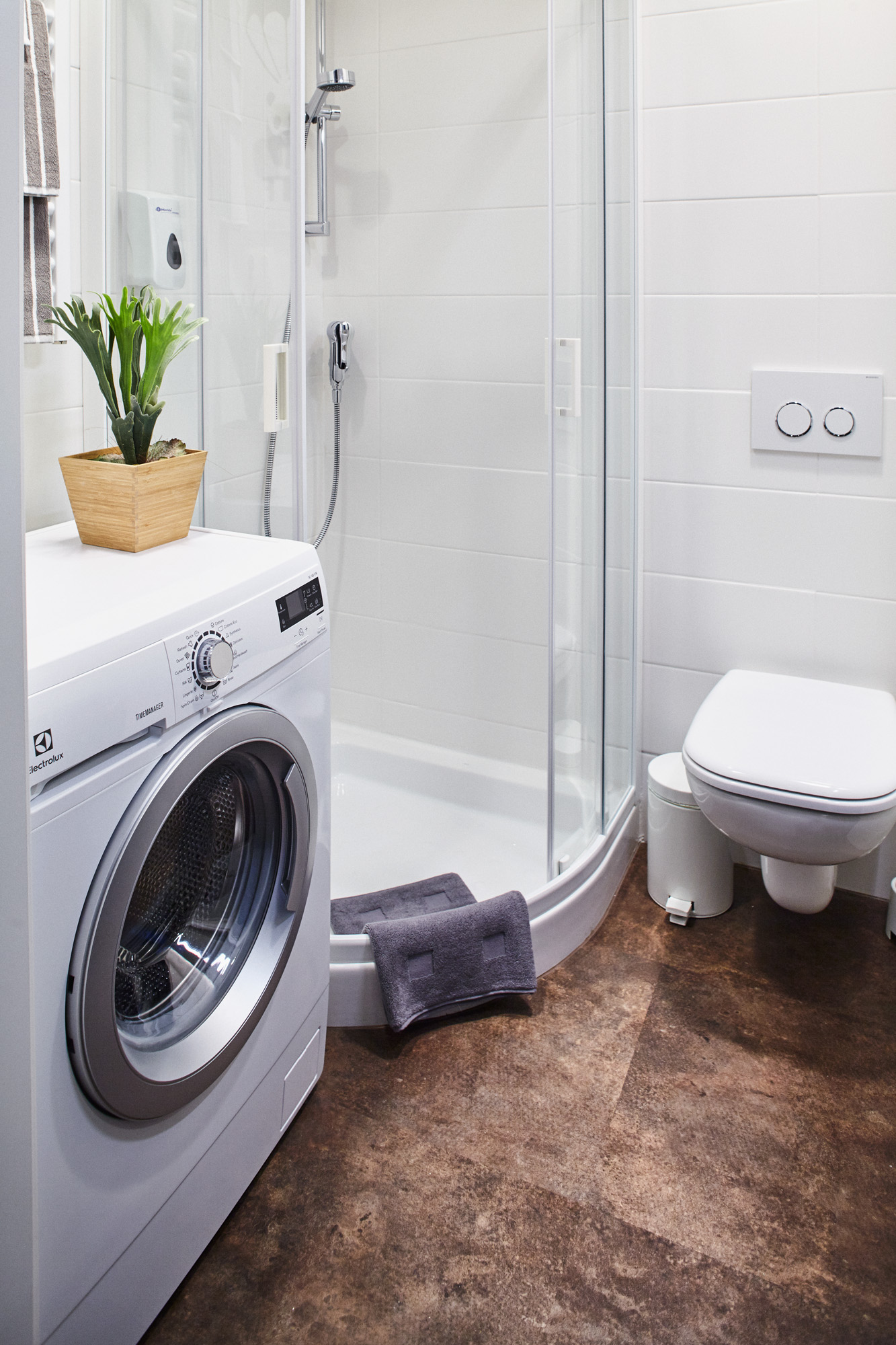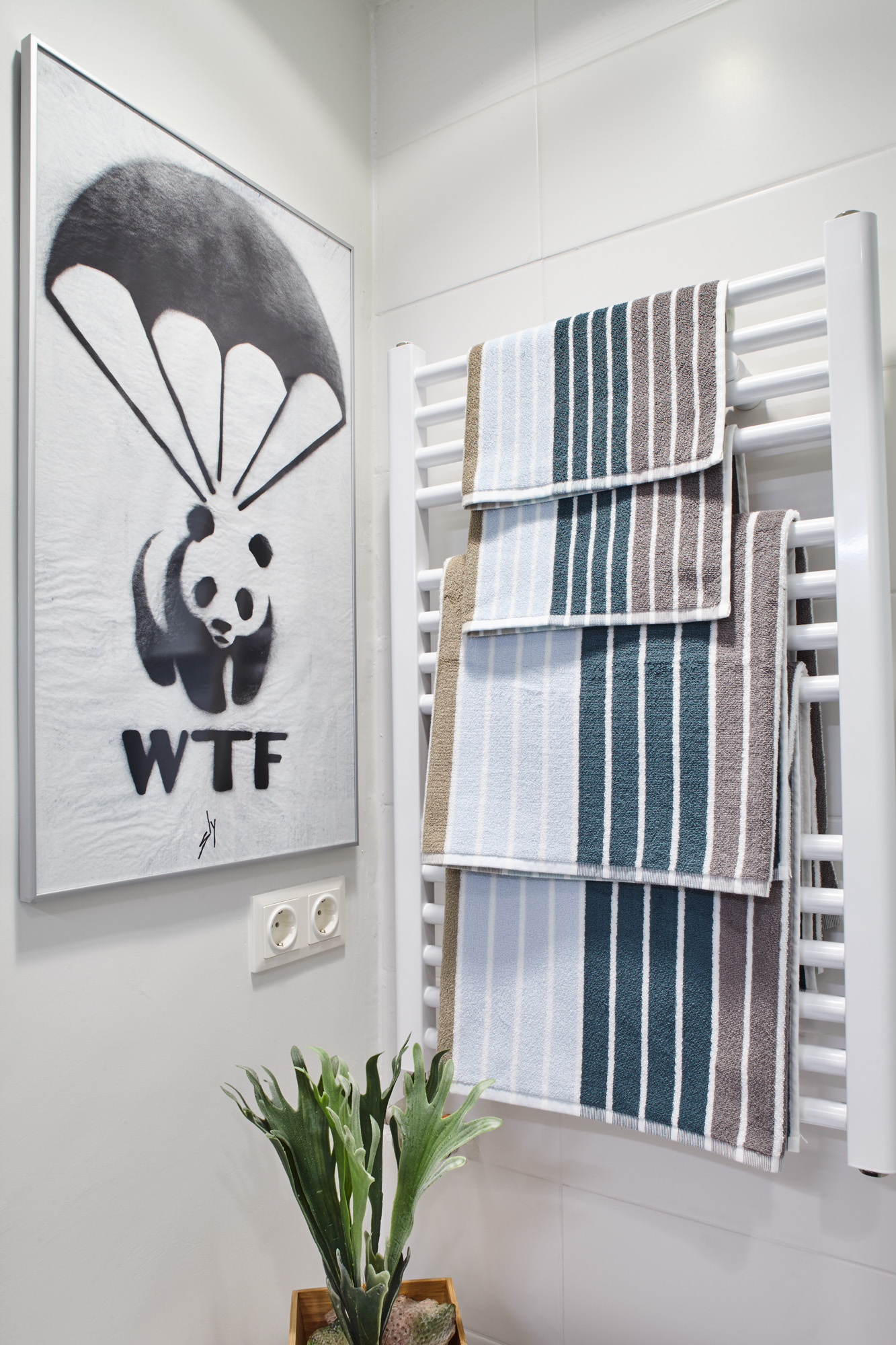 Save the pandas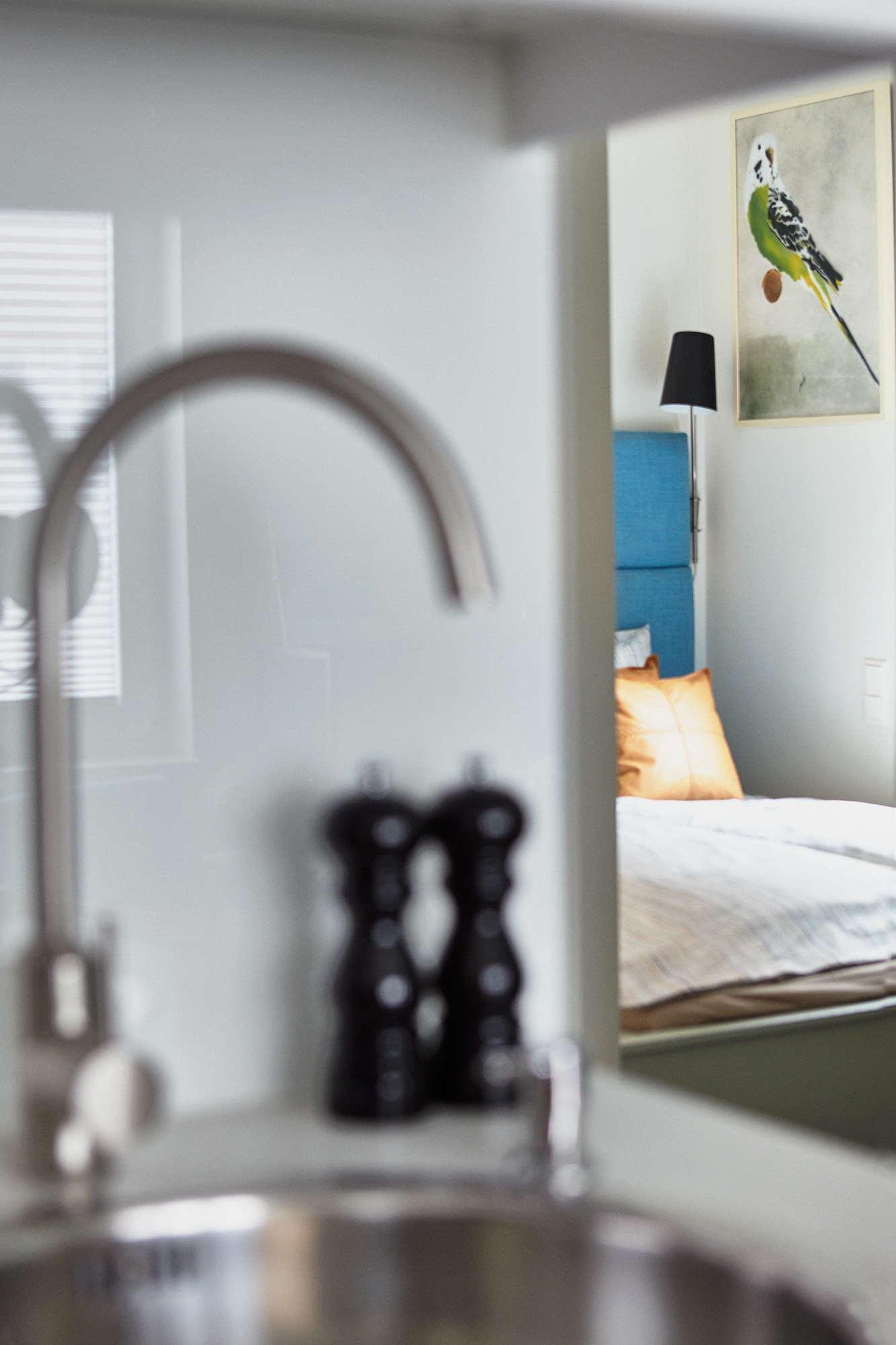 Peep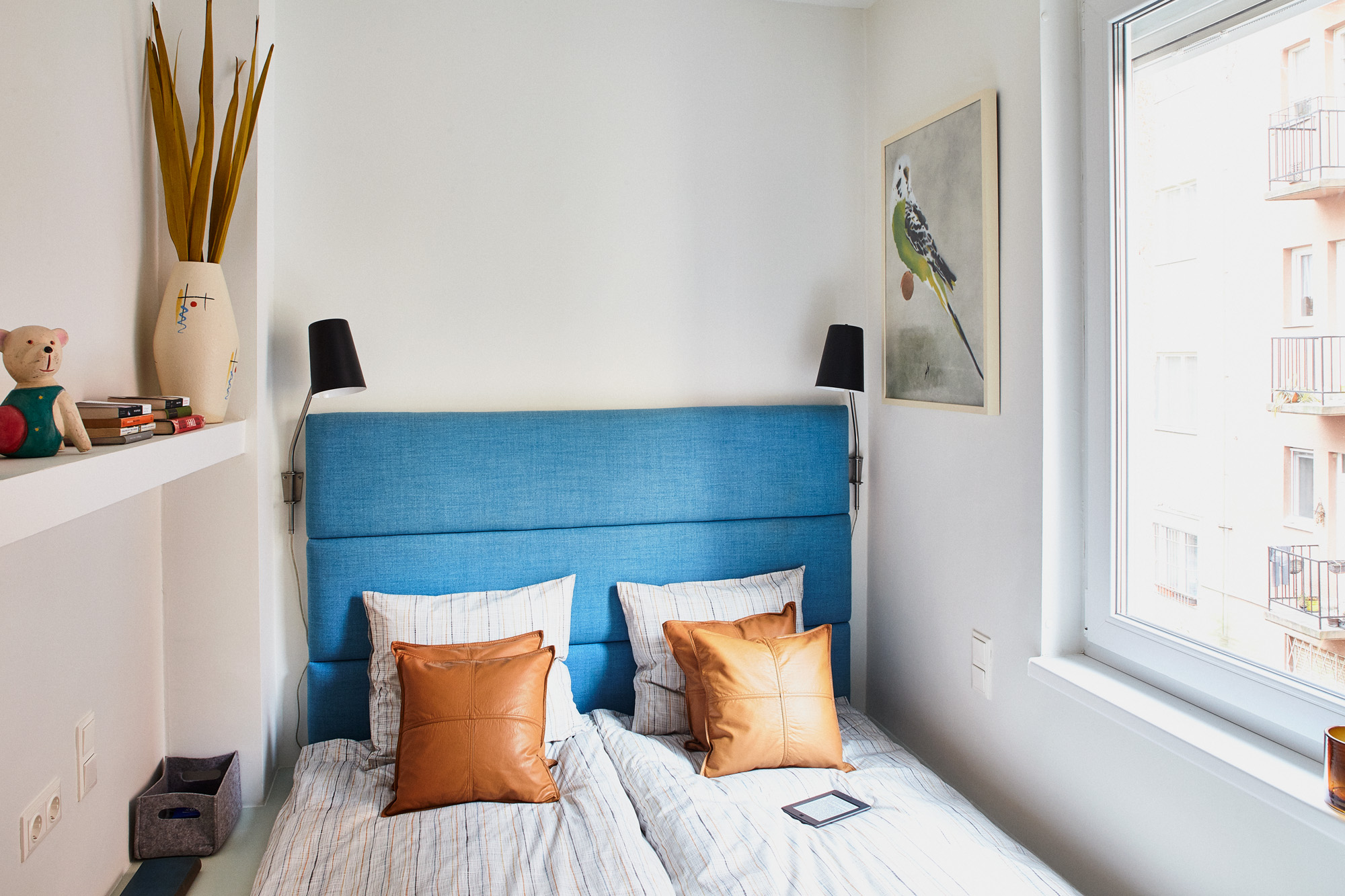 Bedroom for two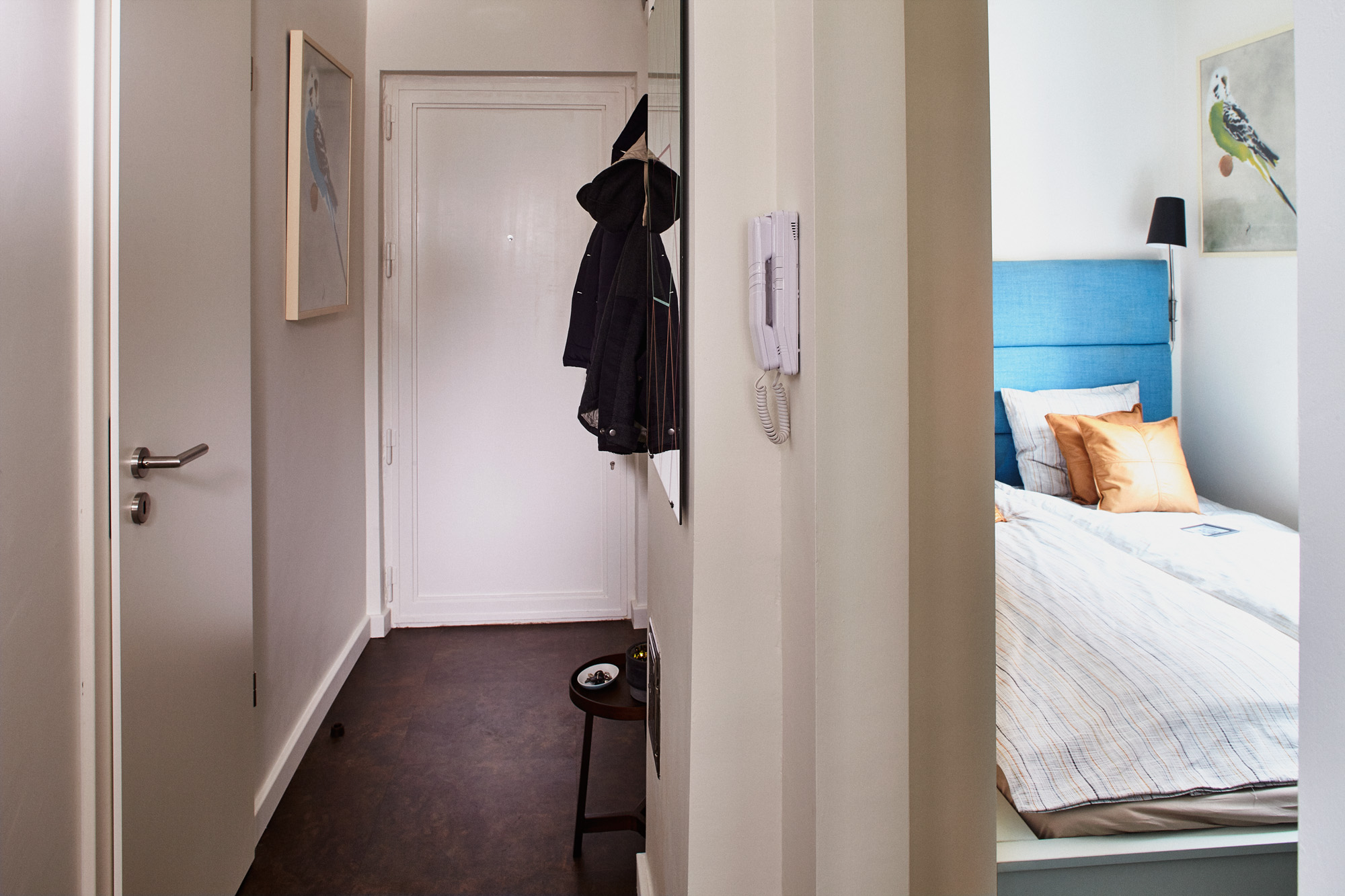 A couple of birds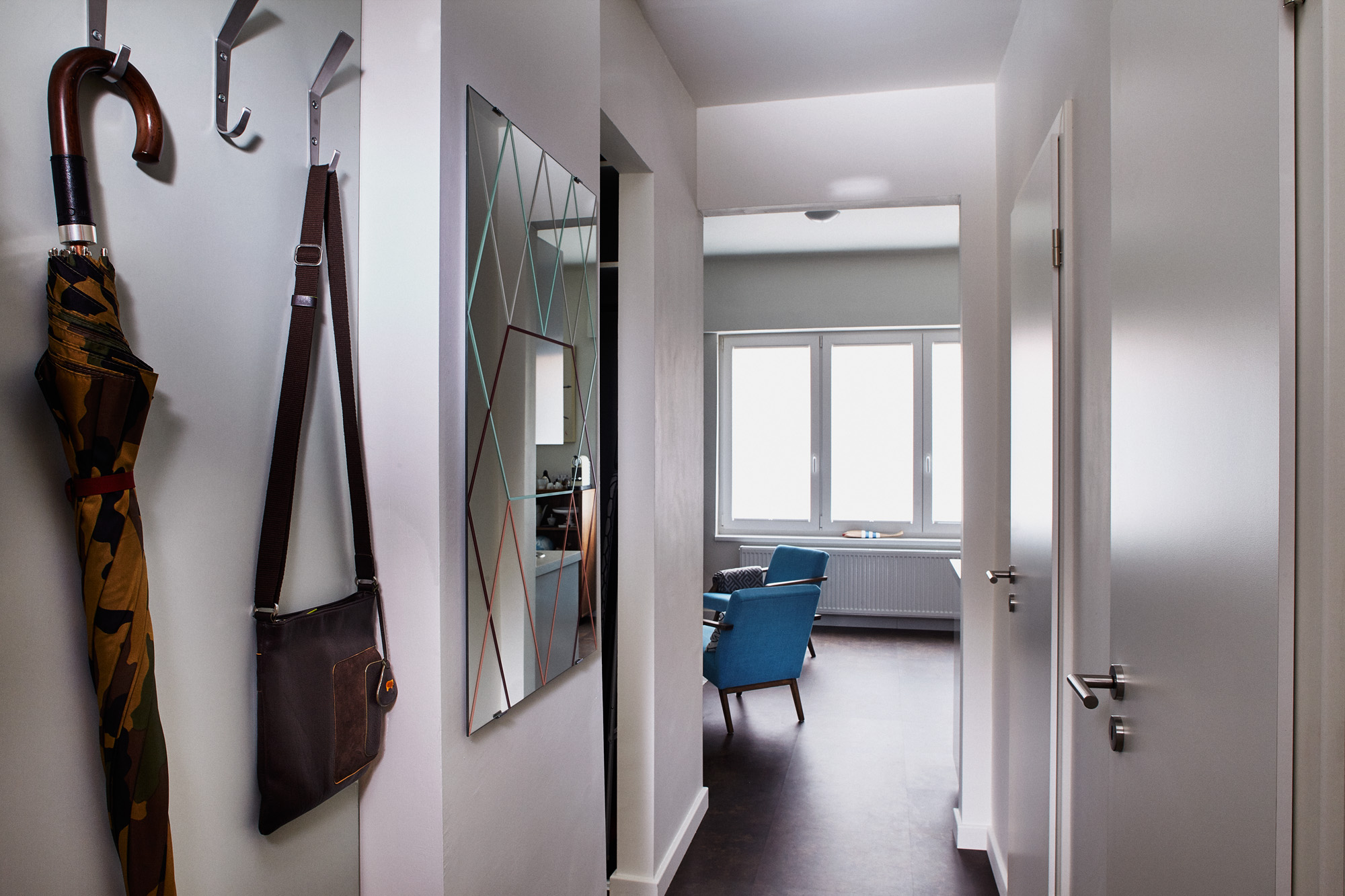 The grand view from the entrance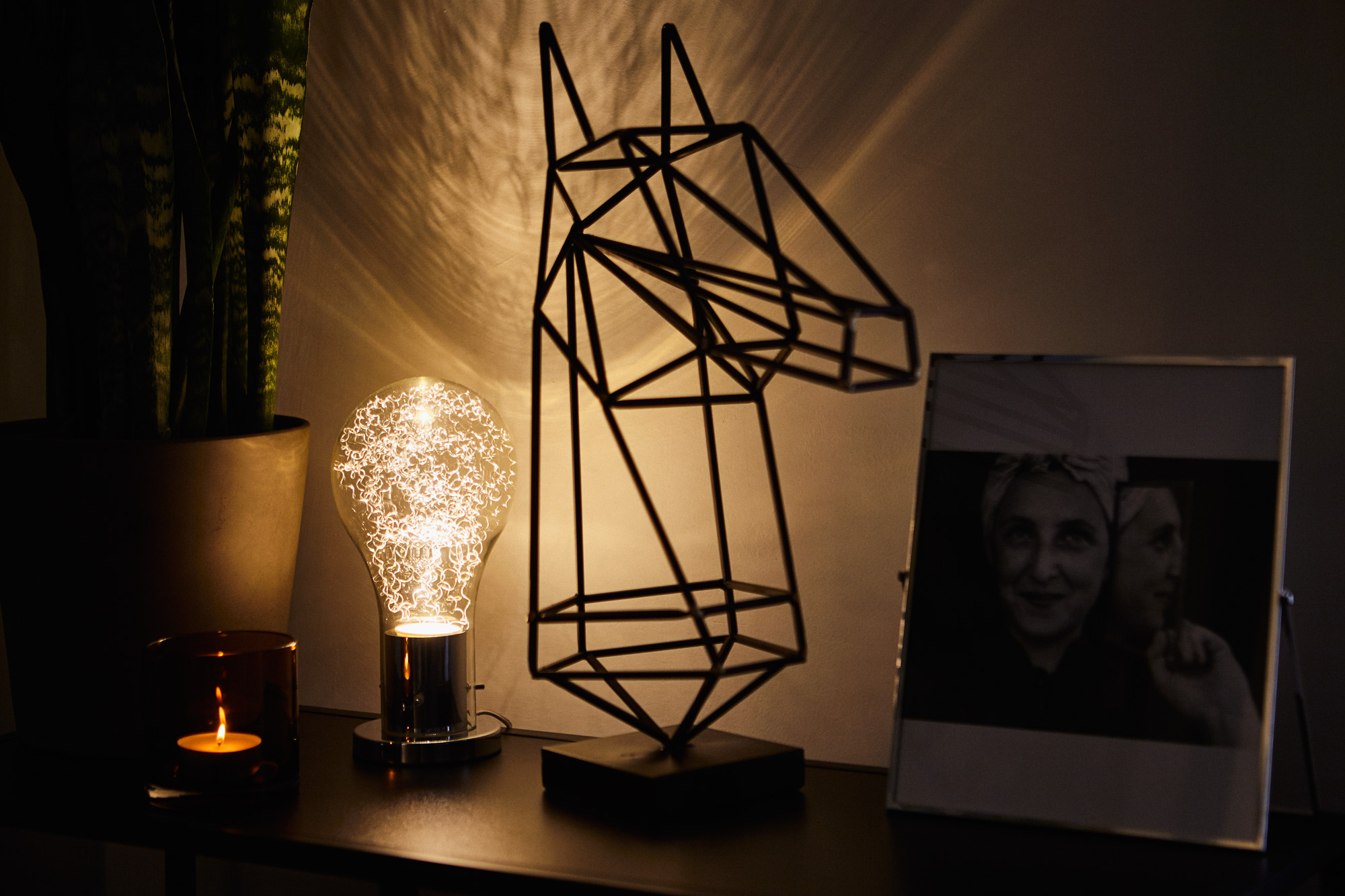 Night mood